DONT MISS A SINGLE BOTTLE!
TAKE 10% OFF 6+ BOTTLES WITH CODE: STOCKUP
Pickup & Delivery from Vinovore Silver Lake
$5 Same Day Local Delivery
We offer same day local delivery within 4 miles of the shop MONDAY through FRIDAY, orders must be in by 4pm, and will go out after that.

 You will need to enter your full address under the SHIPPING to get local the delivery option.
$10 - $15 Next Day Delivery
All greater Los Angeles deliveries beyond 4 miles of the shop go out on TUESDAYS and FRIDAYS only. Orders must be in by closing the previous day.
 You will need to enter your full address under the SHIPPING to get local delivery options. 
Pickup
Pick-up seven days a week during all business hours. Online orders are usually ready within 30 minutes, and please place your order 30 minutes prior to closing time - hours at bottom of page.
616 N. Hoover st.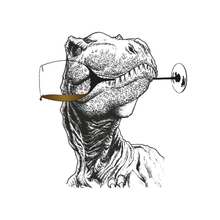 Bronze T Rex
No one since the dawn of time is bigger and badder than the T-Rex. A born leader that sits at the very tippy top of the food chain and never has to settle for scraps. Rawr!!
MOOD: Audacious, opulent, indulgent, sexy.
WINES: Huge reds, tannic reds, bold reds, important reds.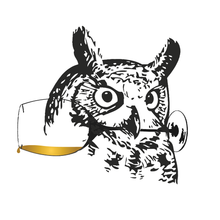 Gold Owl
How many licks does it take to get to the center of a wine bottle? Perhaps only the wine-wise Owl knows. Mysterious with a rich appetite for the golden treasures in life. Hoot hoot!
MOOD: Impressive, fabulous, bacchanal.
WINES: Old-world whites, important whites, real champagne.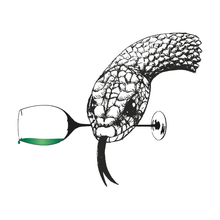 Green Snake
Curious and graceful as you move through the world. Sometimes suspicious of the overly complicated. A true lover of nature and all it has to offer. So flick that tongue and drink that wine!
MOOD: Inquisitive, breezy, devil-may-care.
WINES: Young & herbaceous whites, very light, bright vegetal reds.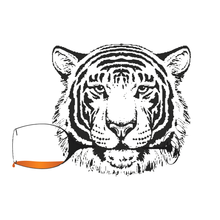 Orange Tiger
Tiger can be the most exotic creature of the night. Flamboyant and daring with primal appetites, your tastes are as bold as they are unique. And let us be honest, wine is grrrrrrrrreat!
MOOD: Daring, experimental, alluring.
WINES: Orange wines, sophisticated roses, obscure light reds.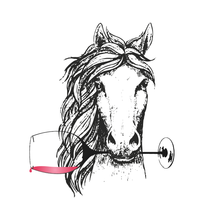 Pink Pony
Passionate and free running, frisky and flirty, there isn't a soul who wouldn't want to drink with you. You love that feeling of the wind in your mane and the wine in your veins. You are a very pretty Pink Pony indeed.
MOOD: Whimsical, vivacious, coltish.
WINES: Fruity light reds & whites, juicy & beaming roses.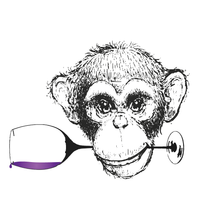 Purple Ape
Cheeky and vibrant, a Purple Ape is always ready to par-tay. At times lacking a bit of self control but says that's a bad thing? There's no rumble in the jungle because you keep it loosey and juicy!
MOOD: Saucy, unadorned, kinky.
WINES: Fresh & young wines, jammy & bright reds.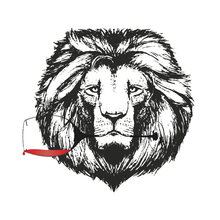 Red Lion
A hair wild but definitely in charge of the realm. Although fierce to the naked eye you are ultimately the epitome of suave and chill. The Lion knows that wine is pride, not pretension..
MOOD: Ferocious, rustic, debonair.
WINES: Earthy reds, smooth reds, fine & smokey reds.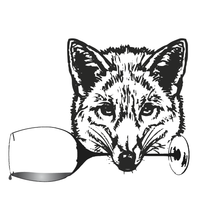 Silver Fox
An elegant taste maker with desires of the finer things in life. A refined, sharp and sleek mind. Don't mess with a Silver Fox or chances are your invite will get lost in the mail.
MOOD: Extravagant, crafty, exquisite.
WINES: Fresh sparkling wine, crisp wines, briny & mineral wines.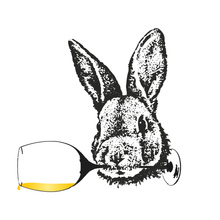 Yellow Rabbit
Playful and versatile, the Ribbit can go all night but knows there is always time to stop and smell the flowers. An agile and easy drinker because life is good and so is wine...
MOOD: Spunky, elastic, happy-go-lucky.
WINES: Creamy whites, floral whites, supple whites.
"Awesome place with great variety of wines from all over the world!"
Joelle B.
"Went here the other week to pick up a bottle of wine and the staff was super informative and friendly! They have a great selection with descriptions and good prices. A really great neighborhood wine shop!"
Rebecca A.
"Great boutique wine shop! Lots of unique wines I can't find anywhere else, and the service is extremely friendly and helpful."
Andy A.
"Vinovore is a delightful blend of creativity and style, with unique options from lady winemakers the world over! Highly recommended!"
Robert N.
"Such a cool spot! Love the concept and love all the handwritten descriptions. The wines I got were super reasonable and delicious."
Addie D.
"Great selection of wines including natural ones. Many of them wines are made by women which I support wholeheartedly."
Thomas B.
"Always a great experience here and love that they are supporting wines made by women. Will continue to be back :)"
David A.
"An absolutely beauty shop with a very unique take on dividing up the wines and explaining them. This shop carries wine vinified by only women... Interesting concept, but they pul it off amazingly. The staff is well informed and quite pleasant. Had to pick up a bottle of 'natural wine'. Great wine shop."
Jairo T.
"I pop in here once every other week or so to grab a few bottles to have on hand and everything I've bought from them has been delicious."
Sydney K.
"Great wine and very helpful staff. Glad to have this place in my neighborhood."
Kaleb B.
"All Womyn craft wines! What's not to love. The owner is incredible. I've been here a few times and every time their recommendations blow my mind. The design and color scheme really make the location pop. "
Isreal V.
"I liked Vinovere and would recommend it for all your wine-related needs."
Steph C.
"A feminist wine shop! I'm so excited this gem is in the neighborhood."
Shannon R.
"Nice little spot that I found after an art show! It has different types of wines categorized by your personality type."
Carola S.
"Feminist wine shop FTW."
Sandra V.
"This is my new favorite place! Amazing wines - great prices, all female wine makers and most wines are vegan! They allow dogs and they have wine tastings. They have this great coloring system to help you pick the kind of wine you like based on your palate and mood! I'm a new regular!"
Emily W.
"Awesome idea and application. Super fresh concept, I didn't know what I was walking into but I dug it! Really knowledgeable and friendly staff. Go check them out!"
Josh S.
"Popped in here for a bottle this morning to have with brunch at Jewel up the street. We also bought a pound of coffee at the counter that smells like heaven. What a sweet little store. We will definitely be back."
Janetta B.
"Their in-store tastings with these incredible women winemakers are so much fun and such a unique and special experience. I feel like I'm in my own version of Chef's Table by the inspiration I get from these winemakers and hearing their personal stories."
Carissa D.
"What a fantastic wine store! Incredibly thoughtful, knowledgeable and helpful staff. This store focuses mainly on female vintners, and the selection is perfect. "
Janet H.
"I'm so happy to find a wine store focusing on wines made by women! "
Ellen C.
Vinovore is my new favorite wine shop. I love that it celebrates lady winemakers. We stopped by for the first time yesterday and bought a pet nat rosé made by the owner of Vinovore and wow (!!!), it was so delicious. A little funky and unique in all the right ways. We recently moved from a big wine area and have been missing that wine culture. It's nice to have found a place like vinovore! I'm hoping to get back there soon and get more of that pet nat rosé!
Daphne C.
My favorite place! They have the most knowledgeable and friendly staff, incredible wine selection, fun ambiance. They have a great selection with a wide range of prices. If you want a $13 bottle that's also incredible, or a $45 bottle that's incredible, this is the perfect spot. They also have a wine club as well as various fun events if you sign up for their mailing list. Great local spot. A staple in the neighborhood. Also, female only winemakers is such a niche thing, but if anything it makes the wine selection more curated and the labels more attractive.
Lanie S.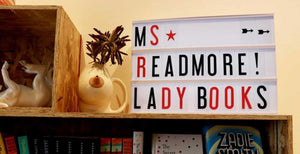 MS. Readmore
Vinovore has officially launched Ms. Readmore, a dedicated section of the store featuring classic and current novels, memoirs, educational and coffee table books written by female authors. Ms. Readmore offers titles from 50+ authors ranging from Margaret Atwood and Maya Angelou, to Chloe Sevigny and Zadie Smith. An ode to strong women writers across the globe, Ms. Readmore allows customers to pair lady-made wines with their favorite female authored books. We have it on good authority  that an amazing glass of Vinovore wine is a perfect compliment with a great Ms. Readmore book, trust us you'll feel the same!